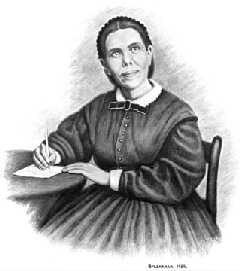 Ellen Gould (Harmon) White
History & Biography
Prophet of the End One of the Most Astounding True Stories of Modern Times! Here You will Thrill to the Amazing History of a Young Girl-- Unable to Write a Sentence or Walk Out the Door Unsupported--Yet Destined to Travel Across Continents --and Write More Than Most Have Ever Written!
Christian Experience and Views - eBook: Published in 1851
Supplement to Christian Experiences and Views - eBook: Published in 1854
"My Christian Experience, Views and Labors" Published in 1860. With MP3 Audio!
The First Visions: Broadsides & Letters - eBook: The original letters and publications from 1846, 1847, 1849.
A Brief Biography: The main points of her life in brief.
A Prophet Among You: eBook T. Housel Jemison: A study on the reasons for, and the function of, the prophetic gift in both ancient and modern times.
Messenger of the Lord: Herbert E. Douglass: The Prophetic Ministry of Ellen White.
Believe His Prophets: Denton Edward Rebok:
Building confidence in the messages God has seen fit to give to His people in these the last days of this world's history.
The Abiding Gift of Prophecy: eBook A. G. Daniells:
Dealing with the divine provision for the abiding of the gift of prophecy in God's true church in all ages and dispensations.
There Shines a Light: eBook: Arthur W Spalding
The Great 2nd Advent Movement: J. N. Loughborough: Download and read for yourself an eye-witness account of the little known but amazing story of the greatest religious awakening of modern times.
Spiritual Gifts eBook & online: J. N. Loughborough: Understanding and appreciating the Prophetic Gift.
The Study of the Testimonies eBook & online: J. N. Loughborough:
A series presented at the 1893 General Conference Session regarding the benefits of the Testimonies of the Spirit.
Heavenly Visions: eBook A collection of articles dealing with the Advent Movement and Spirit of Prophecy by Elder Loughborough and others. Many eye-witness accounts of the supernatural aspects of the visions of Ellen White. This Book includes material by W. A. Spicer and other authors.
The Visions of Mrs. E. G. White: eBook: Manifestation of the Spiritual Gifts, According to the Scriptures. Uriah Smith: 1868 - Includes many answers to objections written by a contemporary of Ellen White.