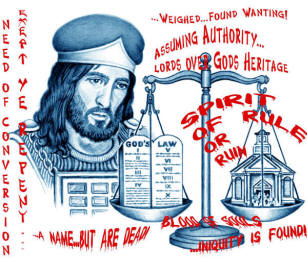 What was the Secret of 1888? Was there another part to the message that has been covered up? Find it in this book:
TESTIMONIES TO MINISTERS & GOSPEL WORKERS: 1923
Ellen White
Download Complete PDF eBook of Testimonies to Ministers 1923
(To download: Right-click on link and chose 'Save Target as')
Read these online excerpts prayerfully and learn what God's 1888 plan really was--and still is! (God never changes) Ask yourself honestly--have God's instructions from His Messenger been followed? Are we following men led by Sacred Fire? or walking in the "Sparks of their own Kindling?" Are we even to follow men? You need to know--your Eternal Destiny is at stake.

IV-- A Solemn Appeal to Ministers
V-- Human Needs and Divine Supply
IX-- Right Methods, Principles, and Motives
X-- To Brethren in Responsible Positions
XIII-- Appeals for Truth and Loyalty