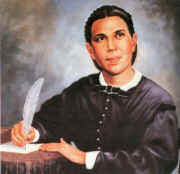 IN DEFENSE OF THE FAITH
The Truth About Seventh-day Adventists
A REPLY TO CANRIGHT
by William H. Branson
11. DOING OR BELIEVING
THROUGHOUT This book Mr. Canright gives the impression to his readers that Seventh-day Adventists
endeavor to secure salvation by the works of the law instead of through faith in Jesus Christ. He quotes one
Milton F. Gowell, whom he represents as a former Seventh-day Adventist, as giving a true picture of
advent experience, in the following words:
All the doing was indelibly impressed on my mind as a boy, but the believing on Christ for salvation, and
resting in His finished work, I have no remembrance of whatever.' Seventh-day Adventism Renounced, p.
61.
Now, a statement could hardly be made about Seventh day Adventists that would be more completely
misrepresentative than this one. Trusting in the law for salvation is exactly what Seventh-day Adventists do
not do. They realize that the law has no power to pardon a sinner or give life to the soul. And, further, they
understand clearly that even after conversion the human flesh, unaided by the Holy Spirit, is entirely too
weak to keep a law so high and holy as is the law of our God. Their dependence is ever and always only in
Christ.
The law, however, is the very instrument that the Holy Spirit uses to lead men and woman to Jesus
their Savior, for by the law is the knowledge of sin. Romans 3:20. It is the law that condemns the sinner,
and thus makes him feel his need of a Savior. The patient must first realize that he is sick before he will call
a physician just so, sinners will not be constrained to flee to Christ for pardon, justification, and eternal life
until by some means they have been made painfully conscious of sin and of its blighting, soul-destroying
effect upon the life.
It is by the commandment that sin is. made to appear in its true light. On this point Paul explains:
Wherefore the law is holy, and the commandment holy, and just, and good. Was then that which is good
made death. unto me? God forbid. But sin, that it might appear sin, working death in me by that which is
good; that sin by the commandment might become exceeding sinful. Romans 7: 12,13.
Thus it is by contact with the holy law of God that men learn that sin is exceedingly sinful and is working
death in them. James compares it to a looking-glass:
Be you doers of the word, and not hearers only, deceiving your own selves. For if any be a hearer of the
word, and not a doer, he is like unto a man beholding his natural face in a glass: for he beholds himself, and
goes his way, and straightway forgets what manner of man he was. But who looks into the perfect law of
liberty, and continues therein, he being not a forgetful hearer, but a doer of the work, this man shall be
blessed in his deed. James 1:22-25.
The law, then, is a great mirror which reveals our true character and our actual worth in God's
sight. It shows up every spot, every stain that sin has made, every evil propensity of the flesh, in fact,
everything that makes us unfit for heaven. But the law cannot remove a single stain from our lives or grant
us pardon for a single transgression. Neither can it impart power whereby we can bring our lives into
harmony with its high standard. For this it must refer us to Jesus. Thus it brings us to Christ.
Just as a mirror can reveal a spot on the face and convince us of the fact that something must be
done to remove it, so the law points out our sins, the spots on our characters, and reveals to us the absolute
need of cleansing. But the mirror cannot remove the spot from the face. Soap and water must do that. And
just so with the law. It can reveal the plague spots of sin, but it cannot remove them. The blood of Jesus
must do that. There is no other remedy. This is the fountain that has been opened in the house of David for
sin and uncleanness, and there is no other cleansing agency for sin. Neither is there salvation in any other:
for there is none other name under heaven given among men, whereby we must be saved. Acts 4:12.
Said Mr. Canright before he left the Seventh-day Adventists :
'Paul argues that no one can be justified by the works of the law; and this is true of any law, moral or
ceremonial. It is true of the moral law as well as of the ceremonial law. 'Therefore by the deeds of the law
there shall no flesh be justified in His sight; for by the law is the knowledge of sin;' 'for all have sinned, and
come short of the glory of God.' Rom. 3:20, 23.
Why can no one be justified by the observance of the moral law? Because of the simple fact that when you
have once broken that law, it must always condemn you. What kind of a law would that be that would
justify the man who broke it? Now, all have broken the moral law, and hence it must condemn everybody.
There is no pardon in it. Neither could the observance of the typical law take away sins, as we have before
shown that Paul repeatedly affirms. 'For it is not possible that the blood of bulls and of goats should take
away sins.' (See also Heb. 7:18, 19; 10:14; 9:91-4.)
Consider a moment; what is there in the shedding of the blood of an animal that could take away a man's
sins? Absolutely nothing. So, then, there was no law given, the observance of which could pardon sin or
justify the sinner; and hence Paul says to the Galatians: 'For if righteousness come by the law, then Christ is
dead in vain.' 'For if there had been a law given which could have given life, verily righteousness should
have been by the law.' Gal. 2:21; 3:21. So the great apostle truthfully argues that pardon and justification
cannot be obtained by law of any kind. It must come through faith in Christ, through the unmerited mercy
of God.- The Two Laws, pp. 68, 69.
It was for the purpose of accomplishing what the law could not do that God sent His Son into the world.
Thus Paul declares:
What the law could not do, in that it was weak through the flesh, God sending His own Son in the likeness
of sinful flesh, and for sin, condemned sin in the flesh: that the righteousness of the law might be fulfilled
in us, who walk not after the flesh, but after the Spirit. Romans 83, 4.
There was no weakness in the law, but the flesh was too weak to keep it. Man had been weakened by sin,
and had no power within himself to do right. The righteousness of the law could not be fulfilled in him until
the guilt of past sin was removed, and he was strengthened by the indwelling Spirit. And to accomplish
this, God sent His own Son into the world, and He proved Himself to be abundantly able to do for man all
that the law could not do. Therefore with the law to reveal sin and with Christ to save from sin, there is
provided for man full and complete salvation.
When Jesus was on the earth He lived a life in perfect harmony with the law of God. He declared,
I have kept My Father's commandments. John 15:10. His life was one of perfect obedience. In Him was
no sin. He declared that He had come to fulfill (fully keep) the law (Matthew 5:17); and therefore the
righteousness of the law was fully revealed in His life.
Now with us it is just the opposite. We have all Sinned, and come short of the glory of God ... ..
as it is written, There is none righteous, no, not one: there is none that understands, there is none that seeks
after God. They are all gone out of the way, they are together become unprofitable; there is none that does
good, no, not one. Romans 3:23, 10-12. When a sinner, therefore, comes to that point in his life where, by
contact with the law of God, he is made to realize his lost condition and to desire a life of holiness, he must
first deal with the guilt of past sins. These he is powerless to remove, and to this end he finds no help in the
law. It only condemns and reveals the existing need of help. It is powerless to render aid.
How then can man be justified with God? Job 25:4. The answer is at hand: If we confess our
sins, He is faithful and Just to forgive us our sins, and to cleanse us from all unrighteousness. 1 John 1:9.
This, then, is the way of salvation. It comes through confession and repentance of sin, and through faith
that Jesus can and does save. And when Jesus cleanses a sinner from his past sins, He does a thorough
work; He cleanses from all unrighteousness. Wherefore He is able also to save them to the uttermost
that come unto God by Him, seeing He ever lives to make intercession for them. Hebrews 7:25. If the
Son therefore shall make you free, you shall be free indeed. John 8:36.
CHRIST'S RIGHTEOUSNESS BECOMES OURS
Be it known unto you therefore, men and brethren, that through this Man is preached unto you the
forgiveness of sins: and by Him all that believe are justified. Acts 13:38, 39. Now how does this
justification come about? How can a man be justified from sins which he has actually committed, and
which are recorded against him on the books in heaven?
We answer: It is by an act of Christ, whereby He assumes responsibility for our sin, and imputes to us the
righteousness of His life. He counts that our transgressions were committed by Him, for which He paid the
penalty on the cross, and that His obedience was performed by us. Our books of record reveal lives of
perfect obedience to the law, since all past sins are forgiven, and His perfect righteousness has been
imputed to us. The Lord bath, laid on Him the iniquity of us all. Isaiah 53:6. Thus Jesus takes away the
sins of the world by taking them unto Himself and placing His righteousness upon the sinner. This He can
do without having actual guilt attached to Himself, since He has already paid the penalty for our sins in His
death on the cross.
When the prodigal son returned to his father, his own tattered garments were exchanged for the
best robe in the house. The father took away the old garments, and clothed the son in his own rich apparel.
It was of a similar experience that Isaiah sang in his day: I will greatly rejoice in the Lord, my soul shall
be joyful in my God; for He bath clothed me with the garments of salvation. He bath covered me with the
robe of righteousness, as a bridegroom decks himself with ornaments, and as a bride adorns herself with her
jewels. Isaiah 61 :10.
This process of justification by faith is clearly stated by the great apostle to the Gentiles in the
following language:
Even the righteousness of God which is by faith of Jesus-Christ unto all and upon all them that
believe. For there is no difference: for all have sinned, and come short of the glory of God. Being justified
freely by His grace through the redemption that is in Christ Jesus: whom God bath set forth to be a
propitiation through faith in His blood, to declare His righteousness for the remission of sins that are past,
through the forbearance of God; to declare, I say, at this time His righteousness: that He might be just, and
the justifier of him which believes in Jesus. Romans 3:22-26.
Thus it is the righteousness of Christ that is received by the sinner when he turns to God for help.
God declares Christ's righteousness to be ours. This righteousness of Christ is declared for the remission
(margin, passing over) of sins that are past. It is imputed to the sinner just as though it were actually his,
and he now stands before God with a perfect record of purity and obedience, which he had no part
whatever in making, but which he has received as a gift from Christ. The sinner now appears before God as
innocent as if he had never sinned.
Justification, therefore, does not come by doing the law, but by faith in Christ. When that faith is
exercised, then Christ's law keeping is imputed to the sinner; and thus by His obedience the transgressor is
declared to be righteous. As by one man's disobedience many were made sinners, so by the obedience of
One shall many be made righteous. Romans 5:19. It is by Christ's obedience that we are made righteous.
He obeyed for us, and now He substitutes His obedience for our past disobedience; and thus we stand
justified before God.
When a man is converted, two distinct changes take place. One is called the new birth; the other,
justification. The first takes place in the man himself, being wrought by the Spirit of God. He is given a
new heart; all things become new. The second is his changed standing in God's sight. This is justification,
and this is the change that is wrought by the righteousness of Christ being imputed to him. This brings us to
a consideration of the Christian life, or the life after conversion, and the attitude of the newborn, justified
man to the law of God. On this point Paul inquires: What shall we say then? Shall we continue in sin, that
grace may abound? God forbid. How shall we, that are dead to sin, live any longer therein? Romans 6:1,2.
Sin is the transgression of the law, hence Paul is really saying, Shall we continue to transgress the
law in order that God's grace may be even more abundantly manifested while continuing to forgive and
justify us? To this he makes the most emphatic reply, God forbid.
It is, therefore, not God's plan that converted men should transgress His law, but rather that the
righteousness of the law might be fulfilled in us, who walk not after the flesh, but after the Spirit. Romans
8:4. Sin is no longer to have dominion over the life. Knowing this, that our old man is crucified with Him,
that the body of sin might be destroyed, that henceforth we should not serve sin. Let not sin therefore
reign in your mortal body, that you should obey it in the lusts thereof. Romans 6:6,12.
But it is impossible for any man to keep perfectly the law of Jehovah in his own strength. What
Christ said is verily as true of Him now as before, that without Me you can do nothing. How, then, may
God's will be accomplished in the life? The answer is found in the words of the beloved disciple: As many
as received Him, to them gave He power to become the sons of God, even to those that believe on His
name. John 1:12.
The secret is couched in that expression, as many as received Him. Those who receive Him find
power. The power comes through receiving Him. Herein is revealed one of the most marvelous and
astounding truths of the gospel-that it is God's purpose that the Christian shall actually receive Christ into
his life and permit Him to live and reign, there, perfecting in him the same righteousness that was revealed
in the life of Christ nineteen hundred years ago. This is the mystery spoken of by Paul when he said:
Even the mystery which bath been hid from ages and from generations, but now is. made
manifest to His saints: to whom God would make known what is the riches of the glory of this mystery
among the Gentiles; which is Christ in YOU, the hope of glory: whom we preach, warning every man, and
teaching every man in all wisdom; that we may present every man perfect in Christ Jesus: whereunto I also
labor, striving according to His working, which works in me mightily. Colossians 1:26-29.
Christ in you, then, is the secret. This constitutes our hope of glory. Without this experience we
are helpless, and for us there is no salvation. But with Christ in control of the life, our strivings and labors
are not performed in human weakness, but are -according to His working, which works in us mightily.
Again Paul talks of this experience in his epistle to the Ephesians, thus:
That He would grant you, according to the riches of His glory, to be strengthened with might by
His Spirit in the inner man; that Christ may dwell in your hearts by faith; that you, being rooted and
grounded in love, may be able to comprehend with all saints what is the breadth, and length, and depth, and
height; and to know the love of Christ, which passes knowledge, that you might be filled with all the
fullness of God. Now unto Him that is able to do exceedingly abundantly above all that we ask or think,
according to the power that works in us, unto Him be glory. Ephesians 3:16-21. 1
Note carefully the expressions used. We are to be strengthened with might ... in the inner man.
This is to he accomplished by Christ dwelling in the heart; and when He dwells in the heart, He is able to
do exceedingly abundantly above all that we ask or think. And this doing is not through our poor
weakness but through the power that works in us. And that power is Christ in person of the Holy Spirit.
Once again the apostle repeats it, this time in his letter o the Hebrews:
Now the God of peace, that brought again from the dead our Lord Jesus, that great Shepherd of the sheep,
through he blood of the. everlasting covenant, make you perfect in very good work to do His will, working
in you that which is well pleasing in His sight, through Jesus Christ; to whom be glory for ever and ever.
Hebrews 13:20, 21.
Here, then, the plan is clear and plain. We can be made perfect in, every good work to do His will. This
perfection is not obtained by struggle and effort on our part, but through the operation of the power of the
indwelling Christ. It is His working in you that brings the perfection. Our working is all a failure; His
working is always a glorious success. When, therefore, He works in and through us, He brings success and
perfection to our lives, just as He worked it out in His own life when here in the flesh.
Once again the Pauline letters repeat the blessed truth, this time the message to the Galatian
church:
I am crucified with Christ; nevertheless I live; yet not I, but Christ lives in me: and the life which I now
live in the flesh l live by the faith of the Son of God, who loved me, and gave Himself for me. Galatians
2:20.
This is the glorious result of having Christ live in the heart. The life that is lived is, then, no longer ours, but
Christ lives in me. It is His life lived over again in our flesh. We have relinquished the throne, and He is
in control. Now we can exclaim, I can do all things through Christ which strengthens me. Philippians
4:13.
Christ declares Himself to be the same yesterday, and to day, and for ever. Hebrews 13:8. When
He was on earth in the flesh, He demonstrated that He was a commandment keeper. I have kept My
Father's commandments (John 15:10), He said; and David prophesied of Him: Then said I, Lo, I come: in
the volume of the book it is written of Me, I delight to do Thy will, 0 My God: yea, Thy law is within My
heart. Psalms 40: 7, 8. Since, therefore, it is Christ's desire to do the Father's will, and since the law of God
is written in His heart, the life that He will live today in our flesh will also be a life in harmony with that
law. He will literally keep the law in us and through us, and thereby bring our lives into perfect accord with
its holy precepts.
This is what Paul refers to when, he says that God sent His Son to make it possible. That the
righteousness of the law might be fulfilled in us, who walk not after the flesh, but after the Spirit. Romans
8:4. When, therefore, Jesus was here in the flesh, He kept the law for us. Now He offers to dwell in our
hearts by His Holy Spirit, and keep His law in and through us. The first was a work of God for man; the
second is a work of God in man. The first we had nothing to do with, but to receive it by faith; the second
we cannot accomplish, but it is wrought in us the Spirit through faith. Thus by the obedience of one we
are made righteous, and justified from our past sin; and also by the obedience of One (now obeying in 8)
we are kept righteous day by day. This truth reveals what it is that to the Christian Christ is all, and in all.
Colossians 3:11. We are justified by faith in Christ, and the just must live by faith in Him. Thus we are
saved by is life. (Romans 5:10.)
THE FRUITS OF RIGHTEOUSNESS
At is therefore clear that righteousness comes as a result of faith. Good works in keeping the law
of God are the logical sequence, or fruits, of the indwelling of the Spirit God. One cannot save himself by
keeping the law, but a saved man will keep the law because of the fact that he is saved. It is the fruit by
which the tree is known.
You shall know them by their fruits. Do men gather apes of thorns, or figs of thistles? Even so every good
tree brings forth good fruit; but a corrupt tree brings forth evil fruit. A good tree cannot bring forth evil
fruit, neither can a corrupt tree bring forth good fruit. Every tree at brings not forth good fruit is hewn
down, and cast into fire. Wherefore by their fruits you shall know them. Matthew 7:16-20.
Here Jesus makes it clear that the man must first be good before he can do good. If a man love Me, said
Jesus, he will keep My words. John 14:23. The loving trust come first, the keeping of His law follows.
This great truth is further set forth in the epistle to the Romans, where Paul uses the experience of Abraham
as an example of the way good works testify to the present faith and righteousness:
In this way David also tells of the blessedness of the man to whose credit God places righteousness, apart
from his actions. 'Blessed,' he says, 'are those whose iniquities have been forgiven, and whose sins have
been covered over. Blessed is the man of whose sin the Lord will not take account.'
This declaration of blessedness, then, does it come simply to the circumcised, or to the uncircumcised as
well? For Abraham's faith so we affirm-was placed to his credit as righteousness (Gen. 15:6). What then
were the circumstances under which this took place? Was it after he had been circumcised, or before?
Before, not after. And he received circumcision as a sign, a mark attesting the reality of, the faith and
righteousness which was his while still uncircumcised. Romans 4:6-11, Weymouth's New Testament in
Modern Speech.
So in Abraham's case his righteousness was not produced by his works of circumcision, etc., but the works
appeared because of that righteousness. Circumcision became a sign of the fact that he was righteous. Now,
let us apply this to our own experience. Do we receive righteousness before we keep the law, or after?
Before, not after. And we receive law keeping as a sign, a mark attesting the reality of the, faithrighteousness
which comes to us by believing on Christ and permitting Him to dwell in the soul. Thus our
righteousness does not come by the deeds of the law, but the deeds of the law do witness to its presence
and to its genuineness. (See Romans 3:21.) Thus John the beloved declares: He that says, I know Him, and
keeps not His commandments, is a liar, and the truth is not in him. But who keeps His word, in him verily
is the love of God perfected: hereby know we that we are in Him. 1 John 2:4, 5.
By this it is seen that faith does not make void the law, but rather establishes it. (See Romans
3:31.) In fact, without this faith-righteousness, all our efforts to keep the law are doomed to utter failure;
but trusting Him to do the work, our weakness is overcome, we become connected with the boundless
power of Omnipotence, and thus we can do all things through Christ which strengthens us. Philippians
4:13. In this way our faith is shown by our works, as stated by the apostle James: Even so faith, if it hath
not works, is dead, being alone.
Yea, a man may say, Thou has faith, and I have works: show me thy faith without thy works, and I will
show thee my faith by my works. James 2:17, 18.